Donna van der Steeg a.m.: Psychologist, Author, Psychosocial therapist, Coach
In Donna's Consulting I present an overview of the different ways of consulting which I offer. also I describe  the basis from which I work. Furthermore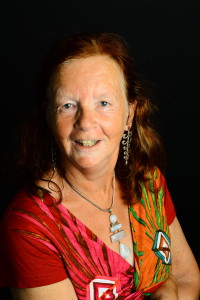 I refer to my qualifications and to references.
It is a challenge for me to show people the way to discover their own inner possibilities. Mostly these possibilities are far greater then one can imagine. It brings joy to discover -on the basis of your own development and insight- how groing in awareness leads to (more) happiness.
The instruments like (active) Meditation, Osho Zen Tarot, Tao Oracle & I Ching can be applied any time in an excellent way.
For Donna's consulting I offer the following possibilities:
For booking a session it is not necessary that you feel sick or unwell. Healing means, in the deepest sense: 'becoming more whole' than you were first. And this kind of process in our lives continues endlessly. The more aspects of your being you realize, the more you will flower and this will be transpired to the people around you.
Prices and Options of Donna's Consulting
The costs for a consult at Donna's Consulting, lasting one and a half hour, mostly is € 50,-. To receive more information or to book a session,  you can phone 06-26750740 or email to Donna.
For receiving a consult you can visit my location, Hongarenburg 270 2591 XH Den Haag. Also it is possible to have a consultation by telephone, e mail or Skype. After the session I will offer you an elaborated result of the consultation.
Basis of the work of Donna's Consulting
My great passion is to experience all aspects of life and to penetrate them deeply. I simply love it to hand the insights which I receive from my discovery in life to other people.
In the various teaching jobs I had, students always were very interested in how I could give a foundation to the theory by telling them my own practical experiences. They also enjoyed my enthusiastic way of teaching. This same enthusiasm are characteristic for my books too, like "Coaching with the Osho Zen Tarot" Read more
Living with Osho
When I came in contact with Osho's vision my life, in the first instance, was totally upside down. A life created on the basis of active meditation, which is developed by Osho, is fundamentally different from a psychologist with merely an academic graduation. By this essential choice many aspects in me have been transformed. After the integration of these processes I started teaching and training people once again in a new way.
What strikes me the most in Osho's vision is that he emphasizes the need for the arising of a total new man. He/she will be erected from the old one. This new man lives, on the basis of meditation, respectfully towards his environment, is a Rebel, spontaneous and able to celebrate life in every aspect.
Osho not only offered his ideas to humanity, he also lived them himself which I was allowed to experience when I was in his immediate vicinity. Regurlay I stay in the Osho International Mediation Resort in Pune in India, to deepen my meditation. And I always feel very blissful when I stay on this special and absolutely beautiful place. There I feel that I am involved in life according to Osho's vision. Totally charged with new energy I return to Europe and every time I experience that I can share with others more totally and more intensely."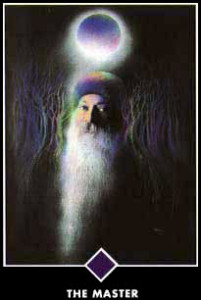 Osho has listed 700 books to his name. At this moment about half of these I made an overview with descriptions and reviews,  collected on the website Osho Boeken Besproken. Dutch Osho books, but mostly English Osho books are reviewed on this website.
Next to this I am committed to  Osho tv op de kabel in de 4 big Dutch cities, especially in my own city The Hague. Also I contribute to the yearly Osho Festivals in the Netherlands by offering workshops and short consults.
References voor my work at Donna's Consulting
By my university background via my studies at the Rijksuniversiteit at Groningen I have gained insights. I always tried to offer these to my students in a most practical form. By my discovery of Osho's vision and the approach of the east I transformed my academical psychology into the Psychology of the Buddha's. In this science meditation is most important. All other methods in essence refer to this and that way they are a bridge to meditation.
My inspiration by and enthusiasm about the Osho Zen Tarot matches very well with my type of psychological insight. Working with the Osho Zen Tarot by writing and offering courses and consults, I received recognition of the Tarot Beroepsvereniging Nederland, the Professional association of Tarot practitioners.
Furthermore I followed advanced trainings, so that I became qualified for working as a psycho-social therapist and as a psychotherapist.
The inspiration for my work, including writing my books, I especially receive from m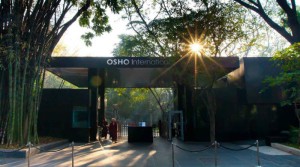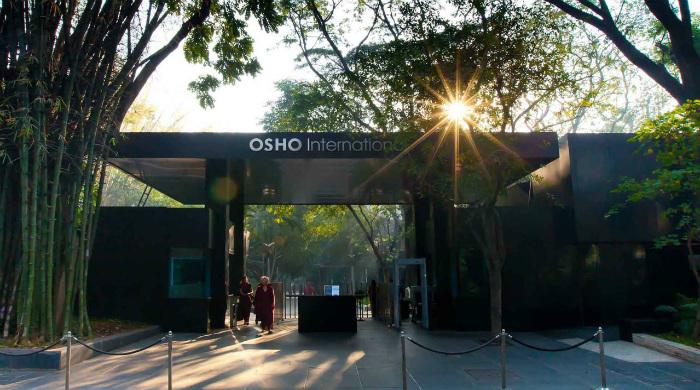 y yearly stay in the Osho International Meditation Resort in Pune, India. The intense meditative atmosphere on that place in a multicolored international company means the necessary feeding to me which I each time enjoy very much. Being in and around the Osho Resort taking slow pace happens on its own accord. It is not necessary to impose such a thing on me. Just being there includes transformation to me, letting go and being absolutely real.
Also l got very much inspired by the weekly broadcasting of Oshotv in The Hague and by sharing Osho's vision in Osho Meditatiecentrum Wajid in the Hague. The meditative atmosphere during the weekly Evening meditation with Osho's lectures via large screen projection, is exactly the spiritual feeding which I need and enjoy very much.
Furthermore the 700 Osho books are an ongoing source of inspiration for me. I read the reprints, consume  them and make descriptions and reviews
Recommendations for Donna's Consulting
 'Donna shows to have professional knowledge and to master the Osho Zen Tarot deck. She enjoys this beautiful instrument herself, which has its effect on the client.'
Hetty Labots, Staff manager, Coach and Tarot professional, Zoetermeer
 'The consult offered me new insights in my work and in my relationship and I was pointed to issues to
ponder over.' Chandaa Engwerda, Rebalancer Den Haag
 'I experienced the consult as clear and clarifying and it brought me a lot more.' Amazon Kerstens a.m.,
Psychologist and Meditation trainer, Rotterdam
 'Donna very well knows how to lead the client to himself or herself, by questioning and by continuing
to ask questions.' Yvonne Willemstijn a.m., freelance Psychologist, Den Haag
 'I have gained much in awareness during the Osho Zen Tarot workshop. Donna is capable to present the topics well, in a very lively way and with a sense of humor.' Ryanne schippers, Manager and Teacher MBO education