The Essence of Zen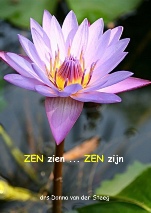 The Course 'Seeing Zen Being Zen' has an important reason, namely that the Osho Zen Tarot is based on the Zen vision which arose from the life stream of Zen.
The Zen vision however is not unambiguous. Many people think Zen as an arduous way, with a lot of hard trainings. The Enlightened Master Osho has handed over to the west a total different approach of Zen. Numerous lectures he dedicated to Zen to make the Zen masters accessible for us. By offering these insights, Zen has been freed from its rigid principles which westerners gave so much accent. Zen never became a formal lifestream, there never arose a so-called -ism.
In the life vision of Zen hints are given to reach your original life juice again. Once in a while it looks quite simple what is handed over and that's why you easily overlook the specific worth of it. It cannot be that simple?!
But it truly is, although we haven't realized it at all. 'Being natural' and 'Being total' are not such complicated concepts if you have a mental approach, but existentially they are. The reason for this is, that we have wandered away from natural life since a long time. The following theme's and more are part of the course 'Seeing Zen Being Zen':
Thema's uit Seeing Zen Being Zen
Zen is being Total
Zen is living in 'Let go'
Zen is being wild and uncultivated
Zen goes beyond any -ism
Zen refers to Nothingness which means All
Zen is 'flying along with the birds'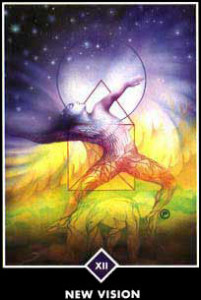 With the Zen-course comes a syllabus with gorgeous, significant illustrations. They mostly clarify more than any text can do.
For each theme Osho Zen Tarot cards are selected en layouts are executed.
The book 'Coaching with the Osho Zen Tarot' contains beautiful material for this. This way it becomes clear how Zen according to Osho's approach works out in the cards.
So you will come to a better understanding of the Osho Zen Tarot cards which will also be fruitful for your interpretation of the layouts.
The course consists of 2 workshops.
The total price is €90,-
For more information please connect with me bij mail.
After successful completion of this Workshop for Professionals one receives a certificate.